Restless Resources℠ Woodworking & Re-Purposing of Resources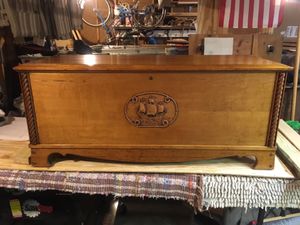 Original Designs
Refinishing
Restoration
Re-Purposing for new life
For over 40 years I've been building things from wood.  Original design furniture to refinishing antiques.  And in the last 5 years adding re-purposing of materials.  Including a custom bed for my son made from 2x4's removed from our 50 year old TN home during remodeling.
When we remodeled our kitchen the old solid pine cabinets from 1964 found new life in my shop where they are filled with tools and supplies.  
Grizzly, Saw-Stop, Makita, Skill, Stanley, Rigid, Jet, Bessey, DeWalt, Stanley and others aid in bringing the vision to reality.